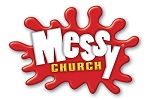 Messy Church is coming to Marthall!
 
Where?         The Hall @ Marthall
When?        4.00pm on Sunday 25th March 2018
 
What will we do?
- fun, messy activities
- story
- song
- prayer
- eat food together
 
Who is it for?     Messy Church is for all the family - Come together, learn together, have fun together and eat together.
 
Come along on the day and register
Contact: Revd Gerri Tetzlaff on
01625 861231
Email: This email address is being protected from spambots. You need JavaScript enabled to view it.
Details

Written by

MikeT

Category: Uncategorised
Hits: 42
The scouts, guides, and members of the community gathered to remember those who have been affected by the bomb attack in Manchester and to say prayers for them ....
Details

Written by

MikeT

Category: Uncategorised
Hits: 429
Rogation Service 2017 at Marthall
Praying for the Crops, Water, Cattle and more…
Details

Written by

MikeT

Category: Services
Hits: 1809
Dear Friends
As I write, it feels as if Christmas and the New Year are a long way off; maybe because we are heading rapidly towards Lent — which begins this year on 14th February — a date that gives us an interesting combination of Ash Wednesday and St Valentine's Day! Later on we have Easter Day falling on 1st April — All Fools Day! I'm sure there will be plenty of witty remarks about these intriguing confluences. We can see them as harsh clashes of love and repentance at the beginning of Lent and resurrection and foolery at the end of Holy Week. I'll perhaps look at resurrection and foolery at a later date!
Love and repentance: the joy of love and the perceived misery of repentance; Lent being a time when we think of sackcloth and ashes. On Ash Wednesday this year we join with other churches meeting at Marton for a service together with 'ashing' a literal marking on the forehead with ashes in the sign of the Cross; made from burning palm crosses from the previous year. The mark is a visible sign of repentance; and a sign of our mortality a reminder that we come from 'earth, dust and ashes'.
That might all seem rather gloomy and not have a lot to do with love but I believe that repentance itself is a huge reminder to us of God's abiding love for us. It's the struggle to repent that is difficult; once we have chosen that path we are filled with joy — it is love that calls us back; it is overwhelming love that touches us and enables us to make that decision. Remember God is with us, he came to us through Jesus Christ and remains with us by his Holy Spirit, not for a while, for a bit; but for good, for always — Emmanuel!
With kind regards
Revd Gerri Tetzlaff


Details

Written by

MikeT

Category: Communication
Hits: 764